MICHAEL OLAF 1982
This was an accident! No business plan, no plans at all to start a business. Susan was on maternity leave from being a Montessori elementary teacher in Marin County, California. Jim was a painter for the Berkeley schools. 1982 their teenage daughters, with the typical confidence and initiative of Montessori school graduates, started a tiny shop to provide "Montessori" toys and books for children because they could not find anything good enough in the whole San Francisco Bay Area for their new baby brother. They named it after him, Michael Olaf. Teachers discovered the tiny shop and asked for a list so they could order from home. Then the growing number of new customers asked for pictures which Susan drew with a pencil, laying out the "catalogue" pages, text blocks and drawings, on graph paper taped to the dining room window. The business grew and grew, moving to two more stores, each larger than the last, in the Rockridge area of the East Bay, between Oakland and Berkeley.
They moved north to Humboldt County 1990 to focus on mail order. But the interest was never in "stuff" as Susan had seen the problems of giving children more toys then time, and how the concentration level in Montessori classes seemed to diminish as classrooms became more and more busy with materials. She wanted to share her Montessori insights. Rather than writing a book, she incorporated her Montessori ideas with toys and books for sale. Some of these early catalogues are still saved. In face she was shown some when visiting a school in Cali, Colombia in 2015!
Jim & Susan Stephenson are carrying on the work their children began. Today, Jim keeps the small Michael Olaf Company functioning, especially the complicated international shipping, and Susan who has traveled in 60 countries continues to work as a Montessori consultant, speaker, writer, and AMI Montessori course examiner. Years ago, with the change of internet shopping, they stopped printing catalogues, expanded the "teaching text" of the catalogues, and recently have published them as books which are being translated into many languages.
The Stephensons have been encouraged and supported over the years by teachers, administrators, parents, and by the letters of thanks from many customers who have seen joy and a love of learning brought into the lives of children through this work. They have been informed, and inspired by personal contact with, and lectures by such great educators as Ashley Montagu, Benjamin Spock, Lee Salk, Fred Rogers, Shinnichi Suzuki, Howard Gardner, Jonathan Kozol, Mario Montessori, and the Dalai Lama.
Gradually, as they are in their 70's, Susan and Jim are winding down the Michael Olaf company. It is not for sale but they encourage others to create local sources for children's things, and to take advantage of their book which can be found here as well as on Amazon and from Montessori book suppliers: BOOKS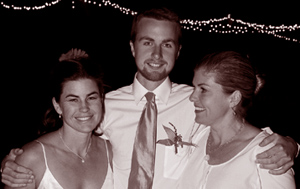 Ursula, Michael, and Narda, 2006
THE MICHAEL OLAF MONTESSORI: SHOP
MICHAEL OLAF MONTESSORI COMPANY
65 Ericson Court, #1, Arcata, California 95521
E-mail: Michaelola@aol.com
Susan's Education and Art Pages: SUSAN