FOR PARENTS, TEACHERS, OR ANYONE WORKING WITH YOUNG CHIDLREN IN ANY CAPACITY: Over the years the Michael Olaf Company received hundreds of letters and emails from people around the world with questions about Montessori and how to use Montessori ideas to improve the lives and education of children. The answers were then included in the text of the Michael Olaf catalogues, revised every year. Here is information about the formation of the Michael Olaf Company beginnings
Now this information has been published in three books. They are available from Montessori organizations, from Amazon.com in many countries - even free as "kindle unlimited" books, and from the publisher for those who want to buy wholesale in bulk: wholesale
FOR THE CLASSROOM: The Association Montessori Inernationale Material Committee continues to oversee the development and manufacture of the real, approved, Montessori materials. These are didactic materials appropriate for Montessori classrooms. Although there are only 3 approved manufacturers in the world, it has become part of AMI teacher trainer courses in some countries, such as Kenya, for teachers to create their own materials because they would not be able to afford to purchase from these companies.
It is important to know that the words "Montessori materials" is often used as a marketing tool to sell things that often have no relevance to a Montessori education. Here is a link to the AMI page on this subject: materials committee
The above Montessori Birth to Three book is now available in Vietnam
at this website: Vietnamese Joyful Child
The Joyful Child: Montessori, Global Wisdom for Birth to Three, which presents practical uses of Montessori 0-3 principles, is changing the world. Introducing these 0-3 Montessori ideas in the home before the birth of a child, or in in the first days, months, years, can have a profound effect on the child and the family. It has been, or is in the process of being, translated into Vietnamese (above), Portuguese, Spanish, Russian, Mongolian, Greek, French, Arabic, and German. For more information on the contents of this book go to: contents
For information on translating/publishing contracts contact Jim Stephenson at montessoribooks@gmail.com
FOR THE HOME: Since 1982 the Michael Olaf Montessori Company has provided books, toys, and other materials that are intended to be used in the home. Because they have been selected by an AMI Montessori teacher, trained and experienced at all three levels, 0-3, 3-6, 6-12, they are also appropriate as supplementary materials in Montessori classrooms. Over the years the selection has been refined over and over. While the modern idea of "more is better" is believed in by some, it is not the case with Montessori education. Too many toys in the home, or materials in the classroom distract and confuse children, so we believe that "less is more". Because of this the Michael Olaf choices are considered the best for homes and schools.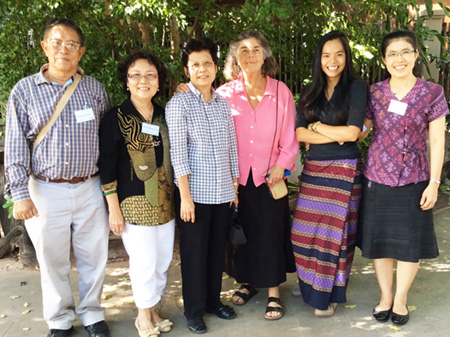 Educateurs sans Frontières Blog
Educateurs sans Frontières (EsF) was begun by Renilde Montessori, the granddaughter of Maria Montessori, MD. It is dedicated working with individuals, families, communities, organizations, and governments, to champion the rights, education, and welfare of humans worldwide.
A new website is being developed in order to keep track of all of the amazing projects that are being developed around the world. Blog posts will be a way to share as projects develop. Here is the New website: ESF Website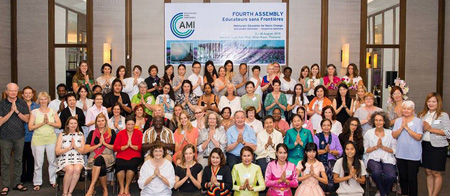 The 4th EsF Assembly was held in Khon Kaen, Thailand in the summer of 2015. It was an intensive 2-week assembly of people from 30 countries. It included experts from the fields of neuroscience, indigenous peoples, refugees, people suffering from Alzheimer's, and sustainable community development. Here is an example of what was presented on just one day: one EsF day
Susan Stephenson one of the bloggers for the EsF website. The above picture is from a post on this page: EsF Blog
---
Susan Mayclin Stephenson's Blog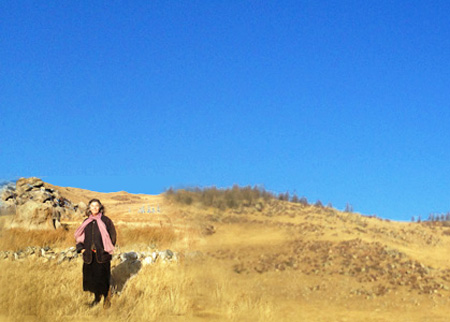 For many years Susan, co-owner of Michael Olaf Montessori Company, sent "emails home" during her Montessori work abroad to a growing number of interested people. Later, believing the old adage that "a picture is worth 100 words" she switched to sharing pictures of this work on FaceBook. Now she is combining the two, text and pictures on her blog. You can sign up to receive blog posts, where she shares news of her travels, Montessori work (for example in Mongolia where the above picture was taken), and art, here: Susan's blog
---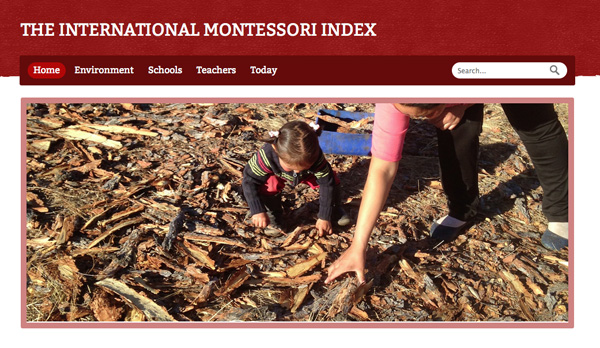 in 1998 The International Montessori Index was begun by several Montessori organizations. The main message that it was thought important to get out into the world was the fact that the name "Montessori" is not protected by any copywrite. This means that any one can use it to describe a school, a teacher training, and materials.
At this site, which is linked to colleges and universities worldwide, there is valuable information to help a parent, or a prospective teacher, learn to recognize a bona fide school or training center.The members of this site are required to reveal their details to the public so it is clear that one is getting the best training possible to be a teacher, and materials that are selected by trained Montessorians.
---
FACEBOOK PICTURES AND POSTINGS
If you are on Facebook, you can see pictures from Susan's Montessori work, and more information related to Montessori, on these FaceBook pages:
Susan Mayclin Stephenson
The Michael Olaf Montessori Company
The Joyful Child Montessori Company
Montessori Assistants to Infancy
Montessori Homeschooling
---
List of previous Michael Olaf Newsletters:
#2 Montessori Art, January 2010
#3 Montessori Cultural Geography, May 2010
#4 Montessori Parenting/Teaching, August 2010
#5 Montessori Home Environment, November 2010
#6 Montessori in Sikkim, January 2011
#7 Montessori Math, April 2011
#8 All 2009-2011 Newsletters, May 2011
#9 Montessori Grace and Courtesy, August 2011
#10 Montessori Biology, May 2012
#11 Practical Life, Real Life, Aug 2012
#12 Happy Children for the Holidays, Dec 2012
#13 Book, Child of the World, Mar 2013
#14 Book, The Joyful Child, July 2013
#15 Book, The Universal Child, October 2013
#16 Montessori Language, April 2014
#17 Swaddling, Caring for Others, Authentic Montessori. November 2014
#18 Concentration, Where the Magic Happens!, May 2015
#19 Michael Olaf Montessori Company, November 2015
#20 Cosmic Education, February 2016

---
BOOKS AND DVD'S ABOUT MONTESSORI EDUCATION
Some of the inside pages of the following books and more information about the DVD's can be seen at the Amazon site:

The Joyful Child; Montessori, Global Wisdom for Birth to Three Amazon

Child of the World: Montessori, Global Education for Ages 3-12+ Amazon

The Universal Child, Guided by Nature Amazon

DVD: The Wonderful Two's, Montessori Infant Communities in Japan and USA Amazon

DVD: Grazie Silvana, Montessori Assistants to Infancy Amazon

BOOKS BY DR. MONTESSORI
After reading or watching these simple introductions many people find it easier to grasp Dr. Montessori's deep and insightful writings. For Dr. Montessori's books, we recommend the translations created by the Montessori family: montessori-pierson
Some of these items are made during Montessori teacher training, others you can find in your local country or community. If available from Michael Olaf we have included the link
| | |
| --- | --- |
| | For gentleness and security, in holding, picking up, putting down, in the first days of life. A traditional topponcino is made by students taking the Montessori Assistants to Infancy course: TOPPONCINO |
| | Visual stimulation of the correct kind and balance, choice and number of figures especially, is provided by appropriate mobiles. MOBILES |
| | Think about toys, made of wood instead of plastic, that call forth a variety of ways to support the development of the hand. The toy in this picture is found in 0-3 Montessori Infant Communities: DEVELOPMENT OF THE HAND |
| | This "good" walker allows a child to practicing pulling up and walking whenever he has an inner urge to do, practicing balance and learning to walk, rather than depending on outside help. It is useful inside and outside of the house. LEARNING TO WALK |
| | Sets of these large vocabulary cards can be kept in the Michael Olaf frame to make them visible as art as well as important vocabulary of plants, animals, art, and so on: FRAME FOR CARDS |
| | Musical instruments that are also used by adults are much more interesting to children because the quality is the best. MUSIC |
| | Just as with music, provide good quality art materials and a way for children to create art, with clay, pencils, scissors, crayons, and paints. And books and pictures as models and inspiration. ART |
| | Students in the Montessori Assistant to Infancy training make these special place mats that allow a child to help set the table at a much earlier age than was previously thought possible: SETTING THE TABLE |
| | There are many good quality and safe cooking and baking tools available today in the correct size for a child that allow him to participate in the family activities: FOOD PREPARATION |
| | In the very first casa dei bambini in Rome the children asked if they could help with the real work and Dr. Montessori began to develop tools to make this possible. This practical life work has proven to be the most valuable element in the Montessori experience:REAL WORK |
| | Learning about the similarities and differences of peoples of the world is part of every Montessori classroom experience and easy to share in the home through songs, stories, food, pictures, and books: PEOPLE OF THE WORLD |
| | This electric circuit kit is part of the AMI 3-6 training in London and produced by Michael Olaf. ELECTRIC CIRCUIT WORK. There are other physical science activities recommended in "earth/physics" curriculum here: PHYSICAL SCIENCES |
| | Writing often occurs before reading if a child has experience with knob-handled puzzles (which help develop the pincer grip to correctly hold a pencil later) and puzzles with lower case letters. LOWER CASE LETTERS FIRST! |
| | There are many lovely ways to introduce children to caring for plants and animals, such as this tower of 10 concentric cardboard cubes that make a redwood tree, at both the 0-3 level 0-3 BIOLOGY and the 3-6 level 3-6 BIOLOGY and of course they overlap. |
| | A child who is participating in the family life, measuring, matching, ordering, and so on, is learning about math all the time, but sometimes a toy can help crystallize a concept EARLY FUN MATH |
| | Appropriate size furniture that allows a child to sit up tall, with feet flat on the floor, and balanced safely, was one of the first things Dr. Montessori had built in Rome over 100 years ago. The chair in this picture is from that early Montessori training in Italy and still works perfectly today. FURNITURE |
| | Learning to be a good parent and teacher is a very rewarding challenge. There is much foolish advice on the internet and in books today that makes it difficult to find the really helpful advice. We suggest making use of information, in the Montessori field, that has proven to work for over 100 years all over the world. PARENTING & TEACHING |
PERMISSION TO SHARE:
You may link this newsletter to any school or educational website or to share it in any way that will improve the lives of children and their families.